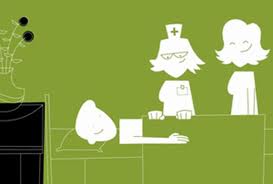 A stem cell transplant is supposed to save your life, but there are times when you don't feel alive. First you're hit with high-dose chemo and radiotherapy – total body irradiation, that is: lying in a kind of human fish tank while a machine shoots you with waves of 14.4 Grays. It's like you're a computer being fitted with a new hard drive; before they can install the healthy bone marrow, they want to demolish all trace of your own errant cells. The whole process, I've been told, inflicts the same kind of destruction on the body as a nuclear attack.
The first bombshell came for me, though, when the question of donors arose. My sister had already been tested and found incompatible (siblings are only a match in around 25% of cases).
Then came the uncertainty, and the sense of powerlessness, as the search for an unrelated donor began. All I could do was wait and hope that a match would be found. The consultant warned that it might not be possible due to my 'mixed background.'
I'd never thought of myself as mixed, but it turns out that having a Jewish-Hungarian father and a Croatian mother is far from ideal. In fact, the chances of finding a match with a Jewish background, I recently discovered, are only around 40%. ('As though being persecuted down the ages wasn't enough,' my dad lamented).
Donors are matched according to cell tissue, of which there are millions of different types. I was astonishingly lucky to be found a 10/10 match in a matter of weeks.
But not everyone is as fortunate as I was. Some people go for years enduring gruelling rounds of chemotherapy while they wait for a suitable donor to appear on the register. Others don't survive.
The more people join the register, the better the chances of finding a match for everyone with a blood cancer. All it takes to sign up is a bit of saliva in a sample tube.